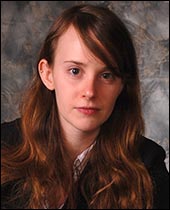 Valerie Bogard
Research Analyst
TABB Group


In new commentary from TABB Group written by NY-based research analyst Valerie Bogard, "Transparency Is Trending in the Capital Markets," she says that regulatory agencies not only are requiring greater reporting from industry participants, they also are doing a better job leveraging the information they have and making it more accessible to outside parties.

Last week marked the first week that ATSs were required to report trading volume to FINRA. Those reports are due by Wednesday, May 28, although there will be a two-week delay before FINRA publishes the volume for Tier 1 NMS stocks and a four-week delay for all other NMS stocks. Related to this, at TABB we've seen a handful of ATSs publishing part or all of their ATS forms on their respective websites, including IEX, ITG, KCG and Liquidnet.

Although some trading venues have voluntarily reported their average daily volume, along with other statistics, on a monthly basis to TABB Group, FINRA's reporting rule represents the first time that these volume reports will be mandatory – and the results should shed greater light on the ATS space.

[For transparency into equities volumes, see the just-published TABB April Equities LiquidityMatrix, which shows month-over-month, dark pool volumes decreased 1% and industry volumes decreased 4% with industry volume increased 4% YOY].

Meanwhile, last week the Security Traders Association held an open call on the progress of the Securities and Exchange Commission's market structure site. The site, which introduced the beta version last summer highlights various data sets with interactive charts, ranging from the percentage of hidden volume on various exchanges to cancel-trade ratios. It also offers downloadable formats for all of its data, as well as research reports highlighting key topics.

The SEC plans to continue to develop an increasingly larger list of metrics, based on its own research as well as considering outside requests for specific data. The Commission also is interested in creating additional visualizations, especially as the data becomes more complicated and the regulator is faced with the challenge of both simplifying it while retaining its context.

The response to the site has been remarkably positive. For the data visualization component, the SEC can boast of about 75,000 page views, and the research site has generated well over 10,000 downloads. That may not seem extraordinarily high compared to sites like Facebook or BuzzFeed, but considering this is a regulatory agency website that details the volumes of odd lots rather than the 50 best pictures of cats, it's pretty impressive – and it shows that there is real appetite for this data, from both the market and the general public.

The SEC site also represents a transition from Microsoft Word docs and PDFs to a more interactive way of displaying data. On the site, users can set the parameters for the charts to highlight the specific data their looking for. That kind of flexibility not only makes it easier for the user to play with the data, it makes it more likely that users will explore it further.

These advancements are being made as you know as one of the largest transparency-related initiatives, the Consolidated Audit Trail (CAT), slowly makes its way to the implementation process. Once set in place, CAT will be able to track all orders and trades, including the messaging surrounding them, to give a more detailed picture of the market. This huge undertaking, born out of concerns stemming from the Flash Crash in May 2010, is still years away from seeing a fully implemented program, but will be unparalleled in the amount of transparency it creates. [Related: "Two Cheap and Easy Market Surveillance Fixes."

The capital markets have always walked a fine line when it comes to transparency. The danger of revealing too much about strategies is tempered with the advantages of knowing more about what's going on in the market. However, recent changes show a systematic attempt to create not only more transparency around the financial markets, but also better evaluation of the data that is already available. And members of the finance community seem to be mostly excited by this.