News


< Back
Governance : Risk : Sustainability : Monitoring
Governance & Accountability Institute Chosen as Data Partner for GRI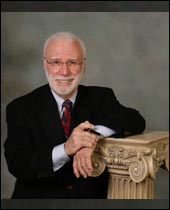 Hank Boerner
Chairman and CEO
Governance & Accountability Institute


Governance & Accountability Institute has announced it has been appointed by the Global Reporting Initiative (GRI) as its sole Data Partner for the USA as part of the global GRI Data Partner program.
GRI Data Partners located around the world assist the GRI organization in monitoring, collecting, analyzing, and documenting sustainability reports from their respective territories. As the U.S. Data Partner in the program, Governance & Accountability Institute is responsible for monitoring and collecting sustainability reports issued by companies and other organizations headquartered in the U.S., or issued by a foreign company's U.S. subsidiary.
The volume of GRI sustainability reporting has been increasing as more companies, not-for-profits, social sector organizations, public sector agencies, and institutions report on their sustainability strategies, programs, ESG* data and metrics, and achievements. The issuance of sustainability reports has been accelerating in recent years. (*ESG=Environmental, Social and Governance factors.)
Henry (Hank) Boerner, Chairman of the Governance & Accountability Institute, said: "We're honored to be selected as the consortium's GRI Data Partner for the United States. The Institute team members have been actively monitoring and analyzing sustainability reporting trends for the past two decades, and it's a natural fit for us to do this in a more structured and organized way. We are confident that the Institute's experience and relationships with US companies and social and public institutions will help to advance the worthy mission of the Global Reporting Initiative – to make sustainability reporting standard practice. In the United States, companies are slowly catching up to the rest of the world in capturing, measuring, managing and disclosing sustainability data. These efforts respond to the rising expectations of investors and stakeholders for greater ESG transparency."
According to the GRI, Data Partners such as G&A Institute-- by capturing and analyzing new sources of sustainability-related disclosure -- help to identify trends in GRI reporting and results are contributed to the weekly updates of the GRI Reports List (which is available globally). By helping to interpret the information GRI collects on sustainability reporting, G&A Institute and fellow Data Partners around the world improve their own access to data and are able to analyze it more accurately and reliably for their own purposes.
GRI and its Data Partners share their data on new GRI reports monthly, ensuring that the latest GRI reports from around the world are available to the public. G&A's mission includes developing a more complete understanding of sustainability reporting in the United States, especially in the corporate sector.
The Governance & Accountability Institute also will be make data on these GRI reports available on its proprietary SustainabilityHQ™ Web site for top-line information. Additional information relative to this reporting will be available to assist G&A clients and corporate managers with their own reporting efforts going forward. The data and background information is also available to social sector organizations as part of the Institute's educational mission.
G&A Institute invites US companies, institutions, advocacy organizations, and public sector agencies to send their sustainability and/or responsibility reports to reports@ga-institute.com. The Institute also welcomes continuing news of corporate responsibility and sustainability progress throughout the year – this information is regularly published on the Institute's web-based information platforms for the benefit of shareholders and stakeholders.
Governance & Accountability Institute, in addition to being a North American Data Partner, is also an Organizational Stakeholder (OS) of GRI.
The Global Reporting Initiative (GRI) drives sustainability reporting by all organizations. GRI produces the world's most comprehensive Sustainability Reporting Framework to enable greater organizational transparency. The Framework, including the Reporting Guidelines, sets out the Principles and Indicators organizations can use to measure and report their economic, environmental, and social performance. GRI is committed to continuously improving and increasing the use of the Guidelines, which are freely available to the public.

Governance & Accountability Institute provides critical information, knowledge management, strategic counsel and advisory services to corporate and community leaders and investors related to Sustainability, ESG, Corporate Responsibility (CR), Responsible and Sustainable Investment (SRI) and Community Investment (CI).