News


< Back
Governance : Investor Relations : Survey :
Boards Seek Industry Experience in New Directors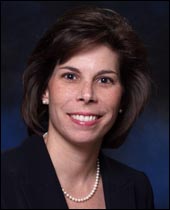 Maureen Errity
Director, Center for Corporate Governance
Deloitte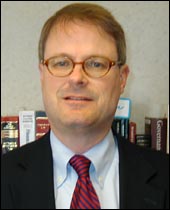 Ken Bertsch
President and CEO
Society of Corporate Secretaries and Governance Professionals


A new report issued by the Deloitte Center for Corporate Governance and the Society of Corporate Secretaries and Governance Professionals indicates the top attribute sought in new directors is industry experience, as board subject matter knowledge comes to the fore. In addition, more corporate board members are engaging directly with shareholders. Other shifts in board practices include an increased length and frequency of board meetings, and more actively reviewed CEO succession policies.

These are among the findings from the "2012 Board Practices Report: Providing insight into the shape of things to come." Based on the responses of nearly 200 corporate secretaries, the report focuses on more than 15 board practice areas among public, private, and nonprofit organizations. It explores topics such as risk oversight, board use of technology, corporate responsibility, shareholder engagement, and board and committee structures.

"The report shows that board members are really working on enhancing their interactions with each other, and with shareholders, which goes along with wider trends related to facility of communication," said Maureen Errity, director, Deloitte Center for Corporate Governance, Deloitte LLP. "There's no longer the sense that boards operate behind closed doors."

The board and company executives at organizations of all sizes reported interaction with shareholders, according to survey respondents. Approximately one-third of small- and mid-cap companies (38 percent and 33 percent respectively) reported meeting with up to 5 percent of their shareholders, while 44 percent of large-cap companies reported meeting with more than 20 percent of their shareholders. Board members have also engaged in direct contact with shareholders. At 55 percent of large-cap companies, at least one director met with a shareholder. At small-cap companies, even more, 58 percent, had at least one director meeting with a shareholder; only 27 percent of mid-cap companies had at least one director-shareholder
meeting.

The report also shows nearly half (47 percent) of all respondents stated that industry knowledge is the most important trait they look for in new board members – almost double most other desired skills. Amongst public companies, that number rose to 51 percent, with C-level experience as the second most desired attribute (37 percent) for board members, followed by international business exposure (30 percent).

"What we're seeing in practice and in recent academic research on corporate boards is that subject matter knowledge of independent directors is correlated with better performance, and some investors are showing increased focus on this aspect of board composition," said Ken Bertsch, president and chief executive officer of the Society. "Our survey suggests that U.S. boards also increasingly are taking account of industry experience in choosing new directors."

Additional key trends affecting the corporate governance climate, according
to the report, include:

1. CEO succession. CEO succession is reviewed by the full board at least once a year at well over half the companies responding (61 percent) and another 29 percent review it more than once a year. However, only 17 percent of companies said they disclose their succession plan policies or practices.

2. Boards are meeting more often. More than 50 percent of all boards met eight or more times in the last full fiscal year; over half of the financial services companies reported meeting 10 or more times last year. Further, board meetings are also longer. Almost half (45 percent) of large- and mid-cap companies reported meetings of six or more hours (excluding committee meeting time), and 37 percent of small-cap companies reported the same.

3. Social media. The report also examines the impact of social media on corporate policies and director behavior. Reports on social media were given to boards at about half of the large-cap companies in the last year, and at about one third of small- and mid-cap companies.

4. Separation of Chair/CEO role. The report shows slightly more than half of the respondents reported a split in the two positions, with 48 percent combining the position and 51 percent splitting them. This is reversed from 2011 results in which 51 percent combined the roles; the change appears to be driven primarily by mid-cap companies.

Deloitte analyzed responses from nearly 200 corporate secretaries who are members of the Society of Corporate Secretaries and Governance Professionals. Respondents represent 158 public companies, categorized as large-, mid- and small-cap and financial and nonfinancial companies, and 37 nonpublic entities.

Deloitte's Center for Corporate Governance fosters dialogue and knowledge sharing, and develops thought leadership on governance issues to help advance collaboration among corporations, board members, the accounting profession, academia and government. Timely, relevant, and balanced governance information is available on the Center for Corporate Governance website at www.corpgov.deloitte.com.

The Society of Corporate Secretaries and Governance Professionals, Inc. (the Society), is a professional association founded in 1946, with about 3,000 members who serve over 1,200 public, private, and nonprofit companies. Responsibilities of members of the Society include advising corporate boards of directors, their audit, compensation and governance committees, and executive management regarding corporate governance and disclosure.





Advertise your product/service here!