News


< Back
Governance : Business Leadership : Best Practices :
Excellence in Governance Awards Criteria Announced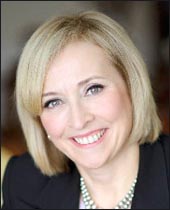 Carol Hansell
Senior Partner
Davies Ward Phillips & Vineberg LLP


The Canadian Society of Corporate Secretaries ("CSCS") announces the nominations criteria for the Excellence in Governance Awards/Prix d'excellence en gouvernance (EGs). Nominations will be accepted from February 15, 2013, until April 15, 2013. The shortlist of finalists will be announced in early June, 2013. Winners will be announced and celebrated on August 18, 2013 in Halifax, Nova Scotia at the opening dinner of the CSCS' 15th Annual Conference.

The CSCS EG Awards underscore the critical role that good governance plays in sustaining the value of Canada's public and private companies, crown corporations, government agencies, and not-for-profit organizations, and in contributing to Canada's economy, its services, and its capital markets.

Awards Criteria
Best sustainability, ethics and environmental governance program
Entrants will be judged on the quality, consistency, robustness and clarity of corporate social responsibility programs and reporting. This includes environmental, social and governance considerations, other non-financial factors and broad stakeholder engagement. Nominees should address climate change policies, environmental health and safety, anti-corruption framework, sustainability, social outreach and political engagement. Judges will consider the extent to which the company has integrated CSR issues into everyday business practices and the overall understanding of the short and long-term role the company plays in all the communities and environments in which it operates.

Best use of technology in governance, risk and compliance
Judges in this category will look at how effectively the governance team is applying technology in managing the enterprise-wide compliance function, board materials, ethics training and shareholder communications and electronic filing and voting. Specific areas of consideration will include records management and regulatory filings, management and distribution of board content including minutes, legal matter management and use of technology in shareholder voting processes.

Best approach to board and committee support
Nominees should discuss processes and procedures in place to ensure the most effective operation of the board and maximization of governance and strategic oversight functions. This will include, but is not limited to board and CEO evaluations, director education, mandate review, succession planning, on-boarding procedures, talent management and management of board materials.

Best shareholder engagement by a governance team
This category will consider a company's overall shareholder engagement activities. Nominees should highlight written, online, and in-person communication practices. The judges will be looking for clarity, completeness and accuracy of written disclosures, the effectiveness of investor outreach activities and the level of non-financial stakeholder engagement. Accessibility of the board and the level of responsiveness to shareholder activities will be given particular consideration as will integration between the IR and governance functions.

Best practices in managing boardroom diversity
Entrants will be judged on the diversity of their board of directors, including disclosure of: a diversity policy, a definition of diversity (e.g., gender, ethnicity, age, other), measurable diversity objectives and regular progress reporting, a director competency and skills matrix, director qualifications and detailed recruitment practices, a culture of inclusion, and other leading practices, such as prospective director interviews, tenure limits, restrictions on the number of boards on which incumbent directors serve, and recruiting of diversity candidates not previously known to the board and first-time directors.

Best overall corporate governance
To be recognized in this category companies will need to demonstrate a high level of effectiveness across the three pillars governance, risk and compliance. The judges will assess overall risk management processes, and how policies and procedures are implemented to achieve a truly enterprise-wide culture of governance and ethics. Furthermore, we will also consider how completely the company integrates governance structures into day-to-day business operations. Some areas of consideration will include board and executive compensation disclosures, CSR policies and procedures, investor outreach and communication, conflict resolution, subsidiary management, regulatory compliance operations, anti-fraud procedures and an understanding of the rights and needs of all stakeholders.

This award will look at coordination of governance, compliance, ethics and risk-management processes across the entire corporation (including all subsidiaries). The judges will consider the level of understanding and integration of good governance principles across all disciplines and a truly non-silo approach to achieving an ethical governance environment.

Joyce Borden-Reed CSCS distinguished contribution award
This award will recognize individuals who have made significant contributions to the society over a period of years. Named after one of the founding board members of CSCS, it aims to identify those who have directly advanced the interests of CSCS and furthered the organization's place in the Canadian governance community.

CSCS (Peter Dey) Governance Achievement Award
Considered to be the "Godfather of Canadian governance", CSCS has Peter Dey to thank for its inception, as it formed around the time the Dey Report was issued, in order to respond to a growing demand from governance professionals for a forum of like-minded individuals. This award recognizes outstanding and ongoing achievement in the realm of corporate governance. This person need not be a CSCS member, or a corporate secretary, rather someone who has significantly impacted the way companies are governed, regulated, or how they communicate with investors and the wider community. This award is meant to recognize the outstanding contribution(s) by an individual to corporate governance in Canada.

The Excellence in Governance Awards jury panel includes the following governance thought leaders:
Gigi Dawe , Risk Oversight and Governance, and National Practice Area Leader, Governance, Strategy and Risk, CICA
Stephen Griggs , Director and past Executive Director of CCGG
Sylvia Groves , President and Creative Director, Governance Studio
Carol Hansell , Senior Partner, Davies Ward Phillips & Vineberg LLP
Richard Leblanc , Associate Professor, Governance, Law & Ethics, Faculty of Liberal Arts and Professional Studies, York University
Carol McNamara, Vice President, Associate General Counsel and Secretary, Royal Bank of Canada
Paul Schneider , Manager, Corporate Governance, Ontario Teachers' Pension Plan (OTPP)
Elizabeth Watson , Q.C, President of Watson Inc.

These eight experts will be joined by Honorary Judge Peter Dey, Chairman, Paradigm Capital and judging facilitator Brendan Sheehan, Founder and President, The Illawong Group.

The Canadian Society of Corporate Secretaries is recognized as the most important organization for corporate governance professionals in Canada.

As the principal advocate for those who work in corporate governance, CSCS strives to enhance the public's awareness of the importance of good governance. CSCS is the voice of corporate governance professionals in Canada and participates with other stakeholders, including capital markets participants, government bodies and regulators, in fostering a governance environment that sets Canada apart in the world. CSCS supports its membership with continuing education and networking opportunities that are second to none.





Advertise your product/service here!