News


< Back
Governance : Business Leadership : Best Practices :
67% Say Liquidity Oversight Needs Improvement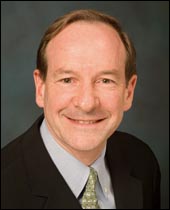 Peter Fitzsimmons
President of the Americas
AlixPartners


Five years after the beginning of the so-called Great Recession, and the gut-wrenching restructuring of scores of American industries and companies, less than half of senior professional restructuring experts say corporate governance is better today than prior to the recession.
That's according to a survey of 98 senior attorneys, investment bankers, fund managers and other restructuring professionals released by AlixPartners, the global business-advisory firm. Among those saying governance is worse, 67% cite liquidity oversight as the area most in need of improvement.
Said Peter Fitzsimmons, president of the Americas at AlixPartners and co-lead of the firm's Turnaround & Restructuring Services unit: "I think it should be unsettling for managements, boards and other corporate stakeholders that professional restructuring experts do not believe that corporate governance has materially improved. Our survey suggests that those in an oversight capacity can continue to improve their ability to keep a watchful eye on liquidity, on the potential unfavorable implications of acquisitions and on overall profitability."
The experts were also asked which sectors are likely to face the most distress in 2013. Leading that list were healthcare, retail, energy & resources, aerospace & defense, public municipalities and maritime. The sectors showing the biggest increases in that department vs. a similar AlixPartners survey last January were healthcare (with 41% saying that industry is one of the three most likely to face distress, up from 20% a year ago), energy & resources (35%, vs. 18% a year ago), aerospace & defense (31%, vs. 15%) and municipalities (27%, vs. 18%).
The survey results also underscore the importance of addressing operations, as well as financials, as a key part of any corporate-rejuvenation program. When asked to identify the primary reason, beyond macro-economic reasons, when corporate restructurings fail, 55% pointed to the operations plan – vs. just 34% who said it's usually the financial plan.
Overall, the experts expect the corporate default rate to remain low this year, with 50% saying the rate will be about the same as in 2012 and 12% saying it will actually decrease. That total of 62% is up from a total of 44% in last year's survey. Interestingly, though, a sizable minority – 38% -- say they think the default rate will increase this year (which it did in actuality in 2012 – to 2.6% at year-end, vs. 2.0% at the end of 2011).
One thing that could lead to a default-rate increase in 2013, of course, would be a rise in interest rates. While a clear majority in the survey says they expect the prime rate at the end of the year to be about where it is today, more than a third (34%) expects at least a one- to two-point uptick in the rate by year-end.
Said Lisa Donahue, managing director at AlixPartners and co-lead of the firm's Turnaround & Restructuring Services unit: "There seems to be at least some inkling out there that 2013 might be the year the restructuring market begins to revert to its pre-financial-crisis norm. Whether that starts to happen or not, more and more companies that to date relied on just 'financial fixes' to get them through are likely to find that without true improvements to their operations, they're not really that much better off at all."
Like a year ago, the respondents also foresee special difficulties ahead for highly leveraged private equity-owned companies, with 55% expecting to see a higher default rate among private-equity portfolio companies this year than among public companies. While that's down a couple of percentage points from last year's survey results, AlixPartners notes that it's a high enough number that it would behoove private equity to take note of it. In 2012, according to AlixPartners analysis, 44% of all corporate defaults in the U.S. involved private equity.
As to the type of bankruptcies in the year ahead, an overwhelming majority of the experts, 95%, say they expect an equal or higher number of pre-packaged or pre-arranged bankruptcies as in 2012, up from an already-high 91% in last year's survey.
Finally, regarding distressed-investing opportunities in 2013, 78% of the experts say they expect to see the same or more opportunities as in 2012, down from 89% in last year's survey.
The AlixPartners survey of 98 senior professional restructuring experts in North America was conducted online Jan. 9-16.
AlixPartners, LLP is a global business-advisory firm offering comprehensive services in four major areas: enterprise improvement, turnaround and restructuring, financial advisory services and information management services. Founded in 1981, the firm has offices around the world.