News


< Back
Governance : Business Leadership : :
Boards to Rethink Risk Oversight

Annual Directors Survey Reveals Top Governance, Risk, Ethics and Compliance Focuses for Boards in 2014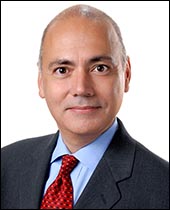 Jean-Marc Levy
Senior VP and Head of Global Issuer Services
NYSE Euronext


Experience in overseeing the growing threat of cybersecurity risk is one of the key attributes boards will look for when appointing their next new corporate director, according to the 11th annual What Directors Think survey, a comprehensive report on boardroom trends.
The survey, which was released by NYSE Governance Services, a trusted source on governance, risk, ethics and compliance practices, and global, senior executive search firm Spencer Stuart, highlights the elusive nature of cyber risk, with 20% of directors lacking confidence in their board's understanding of the many facets of it.
The nationwide survey of close to 600 corporate directors found that a background in information technology was one of the top four attributes boards would look for when appointing their next new director, along with financial expertise, industry expertise and CEO experience.
Overall, boards indicated they were confident in their ability to monitor cyber risks; however, about 40% acknowledged there was room to improve knowledge and understanding of risk oversight in general.
"Risk oversight has always been a key focus for boards but with developments in technology and the rise of social media, many are reassessing their skillset or partnering with organizations that specialize in risk management," said NYSE Euronext Head of Global Issuer Services Jean-Marc Levy. "We're currently working with a range of companies that want to better understand risk and put processes in place for managing it."
Acknowledgement of the need to add new skills was further reinforced by directors' views on the importance of periodically refreshing the board with new blood. Two-thirds of directors agreed that adding new perspectives and skills to the board was either important (51%) or critically important (16%).
Directors overwhelmingly agree that board assessment and evaluations are the primary tools for encouraging board refreshment, with 85% citing them as effective tools. Another 49% identified an age ceiling and 25% referenced term limits. However, recent turnover on S&P 500 boards portrays a different reality.
"Research from our 2013 Spencer Stuart Board Index shows the number of new board appointees fell by 23% in the period between 2008 and 2012. While there was a 16% uptick in the number of new independent directors elected to S&P 500 boards during 2013 proxy year (339 directors), boards continue to wrestle with the question of how to promote ongoing board renewal," said Spencer Stuart North American Board Practice Leader Julie Hembrock Daum. "There are several tools boards can use to help ensure they are having a regular dialogue about whether the expertise and diversity of perspective around the table reflects the strategic vision for the organization."
The full report is available here.
Spencer Stuart is one of the world's leading executive search consulting firms. Privately held since 1956, Spencer Stuart applies its extensive knowledge of industries, functions and talent to advise select clients - ranging from major multinationals to emerging companies to nonprofit organizations - and address their leadership requirements. Through 55 offices in 30 countries and a broad range of practice groups, Spencer Stuart consultants focus on senior-level executive search, board director appointments, succession planning and in-depth senior executive management assessments.
NYSE Governance Services is an integrated suite of resources for public and privately held companies worldwide seeking to create a leadership advantage through corporate governance, risk, ethics, and compliance practices. NYSE Governance Services leverages the expertise of Corpedia®, a leader in risk assessment and e-learning for ethics and compliance, and Corporate Board Member®, a trusted source on governance matters for company directors and C-level executives-both NYSE Euronext companies. NYSE Governance Services offers a range of training programs, advisory services, benchmarking analysis and scorecards, exclusive access to peer-to-peer events, and thought leadership on key governance topics for company directors and C-level executives.