News


< Back
Governance : Technology : :
ACL Combats Fraud, Waste, and Abuse

Public Sector Organization Implements Data-Driven Audit Management Software to Manage Risks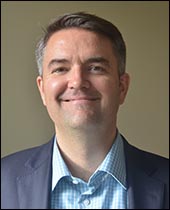 Greg Thomas
Director, Public Sector Practice
ACL Services


ACL has announced that the Tennessee Department of Transportation (TDOT) has selected ACL GRC and ACL Analytics to enable a data-driven approach to audit and risk management across the organization. The department will utilize ACL's cloud-based technology to modernize operations, optimize efficiency of resources, increase the effectiveness of service delivery, and enhance accountability to the people of Tennessee.
Headquartered in downtown Nashville, TDOT has approximately 3,900 employees in 95 counties and four regional facilities in Nashville, Jackson, Chattanooga, and Knoxville. The department is consistently awarded for its projects and highway design. For the fourth year in a row, Tennessee's transportation system ranks as one of the best in the nation according to CNBC's 2013 study "America's Top States for Business." According to the report, Tennessee ranks second best in America in the category of "Transportation and Infrastructure."
A multimodal agency with responsibilities in highways and bridges, aviation, public transit, waterways, railroad, bicycle, and pedestrian systems, TDOT was in search of a system that would ensure the continued optimization of its efficient, accountable operations.
"ACL's solutions are the gold standard in risk and control data analysis, so it was a straightforward decision to employ its full audit management solution as part of our efforts to leverage modern technology," said Mel Marcella, Director of Internal Audit at TDOT. "We now have an audit management system that effectively helps us achieve our mission of providing objective analysis and information that is critical to better decision making and enhances the overall governance capability within TDOT."
Without a proper audit management system in place, TDOT was previously using shared drives and spreadsheets, creating a workflow that was difficult to navigate. Now, armed with a purpose-built toolset, TDOT can efficiently manage risk and audit investigations, with the capacity to host reporting, archiving, and sharing of audit evidence—both numerical and audiovisual—all in one place.
"It's crucial for public sector organizations to realize the benefits associated with the embrace of cutting-edge technologies," said Greg Thomas, Director, Public Sector Practice at ACL. "A cloud-based solution with mobile accessibility gives users the flexibility to stay connected at all times, while viewing and reporting results in real time."

About ACL
ACL delivers software solutions that are transforming audit, compliance, and risk management to give organizations unprecedented control over their business.





Advertise your product/service here!