News


< Back
Governance : Technology : Enterprise Architecture :
Successes in Managing Enterprise Complexity

MEGA Showcases HOPEX Enterprise Governance Solutions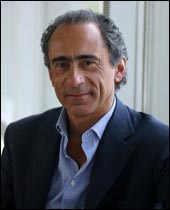 Lucio de Risi
President and CEO
Mega


MEGA will share key information on managing enterprise complexity at the Gartner Enterprise Architecture Summit May 21-22 in London.

"Our customers have found that managing enterprise complexity is one of their key challenges today"

At the event, business transformation experts from MEGA will share several use cases that describe how companies have successfully navigated digital transformation as a means to open new opportunities for growth and profitability.

"Our customers have found that managing enterprise complexity is one of their key challenges today," explained Lucio de Risi, CEO, MEGA. "This complexity is usually the result of proactive efforts to 'take the business digital'. Executives who are looking for a way to manage these digital changes embark on business transformation programs to reduce complexity and move the company forward."

As a way to manage digital change and enterprise complexity effectively, companies are relying more and more on comprehensive and unified software solutions that can help them identify and use business-critical assets in new ways, and, at the same time, successfully control the risks associated with change.

MEGA solutions act much like a business GPS by delivering a single view of the organization to help navigate change. The business GPS shows where the company is, where it wants go, what route or alternates to follow, and how to manage risks and detours along the way.

The company recently introduced advanced productivity and collaboration capabilities for its HOPEX platform, designed to help companies meet the growing challenges of increased enterprise complexity. With the latest capabilities, MEGA has created new standards in enterprise governance software that improve efficiency and teamwork, and foster positive change in organizations.

With HOPEX and the solutions built upon it, MEGA has moved ahead of the traditional enterprise architecture (EA), application portfolio management (APM) and governance, risk and compliance (GRC) domains. It is the only company with integrated solutions that eliminate silos of effort and information and reduce the barriers to business transformation.

MEGA has been helping organizations manage enterprise complexity and business transformation for more than 20 years. Customers include Aetna, Banque Accord, Johnson & Johnson, Nissan, Procter & Gamble, Starwood Hotels, Swiss Federal Railways, UniCredit Group and Walgreens.

MEGA has been cited in numerous analyst reports on enterprise governance topics, including EA and GRC. The company won the 2013 GRC Technology Innovator Award from GRC 20/20 Research. Gartner Inc. has named MEGA as a leader in its EA Magic Quadrant reports for five consecutive years. MEGA was cited in Gartner Magic Quadrant for Governance, Risk and Compliance Platforms (September 2013). It was also cited in The Forrester Wave: EA Management Suites, Q2 2013 and The Forrester Wave: Governance, Risk, and Compliance Platforms, Q1 2014.





Advertise your product/service here!