News


< Back
Governance : GRC Platforms : Wolters Kluwer FS :
Experts Identify Top TILA-RESPA Challenges

New Video Discusses and Analyzes Top Implementation Challenges Facing Lenders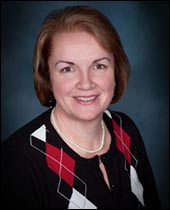 Kris Stewart
Senior Manager of Professional Services
Wolters Kluwer Financial Services


The residential lending compliance experts at Wolters Kluwer Financial Services introduced a list of the top challenges lenders will face in preparation for implementation of Truth in Lending Act and Real Estate Settlement Procedures Act requirements, which go into effect on August 1, 2015. The list of concerns is outlined in the video "TILA-RESPA Implementation Challenges," available through the company's website.
"The last RESPA change was incredibly disruptive to the industry and we anticipate that these regulations will have an even greater impact," said Kris Stewart, senior manager of Professional Services at Wolters Kluwer Financial Services. "We are excited to introduce this new educational resource that offers unique insight to help the industry better understand and prepare for the broad impact of the new rules."
The new educational video draws from the thousands of hours the company's regulatory experts have invested in analyzing the proposed and final regulations internally as well as with regulators and clients. The video is part of a series of resources the company is developing to educate the industry on the new regulations. This first video outlines three key categories of challenges:
Document Requirements;
Process Requirements and Workflow Impacts; and
System Impacts
"Even as loan volumes decrease, the cost of compliance is the single biggest threat facing mortgage lenders, and meeting the TILA-RESPA-specific requirements is a serious challenge in particular," said Art Tyszka, general manager of Residential Lending at Wolters Kluwer Financial Services. "The deep expertise that we embed in our products and services puts us in a unique position to be able to contribute meaningful guidance to our customers and partners. We can help soften the compliance burden by helping them understand the full impact of these new regulations and getting a jumpstart on making all of the necessary changes."
About Wolters Kluwer Financial Services
Wolters Kluwer Financial Services provides more than 15,000 customers worldwide with risk management, compliance, finance and audit solutions that help them successfully navigate regulatory complexity, optimize risk and financial performance, and manage data to support critical decisions. With more than 30 offices in 20 countries, our prominent brands include: AppOne®, ARC Logics®, AuthenticWeb™, Bankers Systems, Capital Changes, CASH Suite™, FRSGlobal, FinArch, GainsKeeper®, NILS®, TeamMate®, Uniform Forms™, VMP® Mortgage Solutions and Wiz®. Wolters Kluwer Financial Services is part of Wolters Kluwer, a leading global information services and solutions provider with annual revenues of (2013) €3.6 billion ($4.7 billion) and approximately 19,000 employees worldwide.





Advertise your product/service here!