News


< Back
Governance : Risk : Oversight : Documentation
Iron Mountain Publishes How-To Guide for Cutting Information Risk

Free report, written by records and information management professionals for their peers, offers tips for managing information risks and maximizing value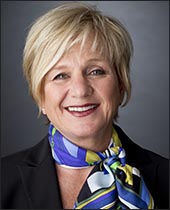 Sue Trombley
Managing Director of Thought Leadership
Iron Mountain


Records and information managers seeking to improve the security and management of their data now have access to a new blueprint for successful information governance, a framework for organizations looking to define the roles, policies, processes and metrics required to properly manage the lifecycle of information, including creation, storage, access, and disposal.
Developed by a group of records and information management professionals in the financial services industry and published by the storage and information management company Iron Mountain Incorporated (NYSE: IRM), "A Practical Guide to Information Governance" provides organizations of every industry with advice for creating and implementing the policies and processes needed to bring information governance to life to manage risk, satisfy compliance, and deliver bottom-line value from information.
"The stakes for records and information management have never been higher, as organizations find themselves awash in information and under increasing pressure to manage it for legal, compliance, security and even competitive reasons," said Sue Trombley, managing director of thought leadership for Iron Mountain. "Old models for records management, focused mainly on just storage and protection, are not equipped for these requirements. Information governance provides a framework to manage information on an enterprise level, measuring effectiveness by making every employee accountable to ensure compliance while also allowing an organization to mine it for trends and analytics that can deliver bottom-line value.
Continued Trombley, "With an information governance program in place, organizations get the assurance that they can measure and report on their programs both internally to executive leadership and externally to regulators and customers. They can also use that information to provide a competitive advantage that can increase market share, drive revenue, and win new business. When you factor this together, it's clear that information governance is moving from a 'nice to have' to a 'must have' as an essential business requirement to mitigate risk, reduce cost, and increase revenue. We're hopeful that this free guide, adapting an approach we've used successfully in the law firm industry, starts organizations on their information management journey with ideas and best practices for defining and implementing it within their own culture."
"A Practical Guide to Information Governance" focuses on several key areas for building information governance programs, including:
The definition and key principles of information governance – More than just records and information management, information governance includes roles, policies, processes and metrics, along with 11 core principles that make up a successful program.
What is the value of enterprise information governance? – Organizations define value in different ways. For some, it's reducing the risk of information exposure or loss; for others, it can be mining data for customer trends and revenue generation. Answering the value question can ensure buy-in from executive leaders to help build successful information governance programs.
Leadership is key to information governance success – Regardless of the organization, there is one common and critical requirement for the formation and sustainability of a successful information governance program: the creation of an Information Governance Council, a group of executive-level business leaders that has oversight over the design and implementation of a program.
Best practices for bringing information governance programs to life – Using real-life stories of success and failure, the guide offers current and emerging processes that can help in building and implementing information governance programs.
To download a free copy of "A Practical Guide to Information Governance," please visit http://www.ironmountain.com/Knowledge-Center/Reference-Library/View-by-Document-Type/White-Papers-Briefs/A/A-Practical-Guide-to-Information-Governance.aspx.
Additionally, Iron Mountain's Sue Trombley will be discussing how to build executive consensus for information governance in an educational session called "The Real Deal: Inside an Information Governance Council Meeting from Four Perspectives: RIM, Legal, IT, Privacy, and Business" at the MER Conference in Chicago on May 20.
And for more information on the topic of information governance, visit the Iron Mountain Thought Leadership portal at www.ironmountain.com/thoughtleadership.
About Iron Mountain Incorporated
Iron Mountain Incorporated (NYSE: IRM) is a leading provider of storage and information management services. The company's real estate network of over 67 million square feet across more than 1,000 facilities in 36 countries allows it to serve customers with speed and accuracy. And its solutions for records management, data management, document management, and secure shredding help organizations to lower storage costs, comply with regulations, recover from disaster, and better use their information for business advantage. Founded in 1951, Iron Mountain stores and protects billions of information assets, including business documents, backup tapes, electronic files and medical data.

Visit www.ironmountain.com for more information.





Advertise your product/service here!