News


< Back
Governance : GRC Platforms : MetricStream :
MetricStream Is A Leader In EH&S Audit

Also scores high in the areas of risk and incident management, data security, user interface, and reporting and analysis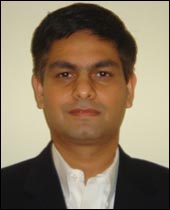 Gaurav Kapoor
COO
MetricStream, Inc.


MetricStream, a market leader in Governance, Risk, and Compliance (GRC) solutions, has announced that it has been positioned by independent analyst firm Verdantix in the "Leaders" quadrant of the "Green Quadrant EH&S Software" report, published in April 2014.

The report, which analyzed leading Environment, Health, and Safety (EH&S) software suppliers, recognizes MetricStream for building out its GRC strengths to support EH&S functions. MetricStream achieved a top score in audit management and data security. MetricStream also scored high on capabilities in operational risk management (including top scores for incident management emergency response, CAPA, and Management of Change). The report also highlighted MetricStream's forecasting and scenario features which combine a wide range of pre-loaded KPIs, forecast algorithms, and risk modeling capabilities.

"MetricStream brings a wide range of enterprise risk frameworks to its EH&S proposition which are missing from the EH&S-dedicated apps," said Jordan Nadian, analyst at Verdantix. "Given that the bulk of MetricStream's business is in GRC, it should come as no surprise that the supplier offers the leading solution for audit management, with a top score of 2.6 out of 3.0. The system scores 2.2 out of 3.0 for operational risk, covering all the key aspects including CA/PA, emergency response, risk identification, management and reporting – all of which score 3.0 out of 3.0 – as well as incident management and MOC."

The Green Quadrant report states, "According to our global survey, over half of EH&S leaders (55%) anticipate an increase in spending on EH&S information management over the next year, with almost a quarter (24%) forecasting a double-digit increase."

The report also notes, "In the last 10 years, multibillion dollar revenue firms have pushed suppliers to deliver new modules in addition to compliance such as incident management, performance analysis and management of change. These reflect corporate EH&S strategies focused on operational risk and improved business performance."

MetricStream's EH&S and Sustainability Management Solution is being adopted by leading organizations across industries to integrate and streamline the full range of EH&S processes – from risk and hazard management, to health and safety audits, compliance with environmental regulations, incident and CAPA management, and reporting and analysis. The Web-based solution extends across the global enterprise, with the ability to capture information such as GHG emissions, and air, water, and waste metrics from across functions and systems, and aggregating this data into one centralized framework.

The underlying GRC platform provides the extensibility to go beyond EH&S management, to address other related areas including product stewardship, quality management, and supplier governance. The integrated platform on which MetricStream solutions are built delivers a comprehensive view of the health and progress of compliance and risk programs across the enterprise. It leverages a federated GRC model, while also providing capabilities such as AppStudio for configuring solutions, GRCIntelligence.com for integrated content, and role-based access controls for top-level security.

"We are delighted to be positioned as a leader in Verdantix's Green Quadrant for EH&S software," said Gaurav Kapoor, Chief Operating Officer at MetricStream. He continued, "Increasing regulatory requirements such as EPA and OSHA, coupled with incidents such as the Deepwater Horizon oil spill, have highlighted the importance of ensuring safe work environments and sustainable businesses. MetricStream's solution addresses these needs by not only strengthening compliance with EH&S regulations, but also going beyond that to deliver intelligence around EH&S risks, support forecasting and decision-making, streamline the complete EH&S audit lifecycle, and effectively remediate incidents that arise."

The Verdantix Green Quadrant analysis was based on live product demonstrations, a 137-criteria assessment of suppliers, and interviews with an independent panel of 15 customers from across eight industries representing firms with revenues of $406 billion USD.

About MetricStream

MetricStream is a market leader in enterprise-wide Governance, Risk, Compliance (GRC) and Quality Management Solutions for global corporations. MetricStream solutions are used by leading corporations such as UBS, Barclaycard US, P&G, Constellation Energy, Pfizer, Philips, United Technologies Corporation, SanDisk, Cummins, and Autogrill in diverse industries such as Financial Services, Healthcare, Life Sciences, Energy and Utilities, Food, Retail, CPG, Government, Hi-tech and Manufacturing to manage their risk management programs, quality processes, regulatory and industry-mandated compliance and corporate governance initiatives, as well as several million compliance professionals worldwide via the www.ComplianceOnline.com portal. MetricStream is headquartered in Palo Alto, California and can be reached at www.metricstream.com.





Advertise your product/service here!