News


< Back
Governance : GRC Platforms : Wolters Kluwer FS :
Wolters Kluwer Financial Services Launches New TILA-RESPA Resource Center

Resources Offer Guidance for Lenders on Broad Implications of New Rule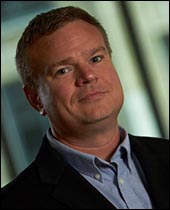 Art Tyszka
General Manager of Residential Lending
Wolters Kluwer Financial Services


Wolters Kluwer Financial Services has launched a new online resource center designed to better inform lenders and help them prepare for the broad impact of the Truth in Lending Act and Real Estate Settlement Procedures Act requirements, which go into effect on August 1, 2015.
The TILA-RESPA Resource Center will help lenders become more informed about the regulation and stay up-to-date with changes as they occur. Educational videos and links to relevant conversations taking place in the industry provide useful tools for further understanding of TILA-RESPA requirements and the analysis of how they are impacting businesses. The Resource Center also provides access to solutions and compliance services available to help lenders meet the wide array of challenges presented by the TILA-RESPA requirements.
"The introduction of this new resource center answers a call by our customers to provide them with more information and clarity around these regulations," said Art Tyszka, general manager of Residential Lending at Wolters Kluwer Financial Services. "Our compliance experts have invested thousands of hours in deep analysis of the rules, which puts us in a unique position to contribute meaningful guidance and help alleviate some of the burden faced in preparing for these changes."
"A key to understanding the real scope and complexity of these new rules is to have access to information," said Kris Stewart, senior manager of Professional Services at Wolters Kluwer Financial Services. "Lenders need a trusted source to turn to and the tools available in our Resource Center will help them understand nuances of the requirements and determine the impacts to their business."
Stewart added, "Perhaps the most meaningful guidance these resources can provide is to help clients understand that even though the implementation date may seem far away, it is critical to take action now."
In coordination with the launch of the TILA-RESPA Resource Center, the company has also made available Project Management for Compliance Officers: TILA-RESPA Implementation Planning, which is the third in a series of instructional videos designed to help compliance professionals interpret, understand, and operationalize the nuances of the TILA-RESPA changes.
About Wolters Kluwer Financial Services
Wolters Kluwer Financial Services provides more than 15,000 customers worldwide with risk management, compliance, finance and audit solutions that help them successfully navigate regulatory complexity, optimize risk and financial performance, and manage data to support critical decisions. With more than 30 offices in 20 countries, our prominent brands include:
AppOne®, ARC Logics®, AuthenticWeb™, Bankers Systems, Capital Changes, CASH
Suite™, FRSGlobal, FinArch, GainsKeeper®, NILS®, TeamMate®, Uniform Forms™, VMP® Mortgage Solutions and Wiz®. Wolters Kluwer Financial Services is part of Wolters Kluwer, which had 2013 annual revenues of €3.6 billion ($4.7 billion), employs 19,000 employees worldwide, and maintains operations in over 40 countries across Europe, North America, Asia Pacific, and Latin America. Wolters Kluwer is headquartered in Alphen aan den Rijn, the Netherlands. Its shares are quoted on Euronext Amsterdam (WKL) and are included in the AEX and Euronext 100 indices.