News


< Back
Governance : GRC Platforms : Mega :
MEGA Outlines Solutions for Business Transformation

Case studies demonstrate how industry leaders are managing increased business complexity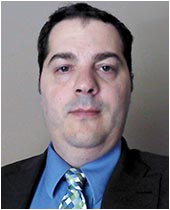 Kevin Costa
Business Change Manager
Mega


Kevin Costa, who works with companies on business change programs, says that IT groups and business teams are collaborating together within organizations to support corporate strategy and provide leaders with the right decision-making tools and information.
Specific use cases from MEGA customers show how enterprises are using a single view of the business to create critical decision support capabilities for key participants in change programs, while also taking risk and corporate governance into account.
MEGA's customers include many industry leaders, including Aetna, The College Board, Johnson & Johnson, Nissan, Procter & Gamble, Starwood Hotels and Walgreens.
"Enterprises are facing an increasing need to manage change, whether because of rapid shifts in their markets, the increasing number of mobile users, or a large number of legacy systems that must be integrated," explained Costa. "They are relying on software solutions that are specifically designed to help them navigate change, streamline operations and improve the business."
Costa cited one leading consumer products company that recently completed a significant business and digital transformation. It undertook a strategy to completely digitize how it conducted business, down to core business processes and corporate organization. This transformation allowed the company to reduce costs by nearly 35 percent and get to market twice as fast with new offerings.
MEGA's unique approach is through its HOPEX platform and the solutions built upon it. These united software solutions go beyond the traditional boundaries of enterprise architecture (EA), IT portfolio management (ITPM), and governance, risk and compliance (GRC) to help executives identify and use business-critical assets in new ways. MEGA's solutions act like a business GPS by delivering a single view of the organization to help navigate change.
use business capability landscape to support business transformation
identify the most costly, risky and critical business capabilities
gain a single view of the organization by architecting business capabilities and linking them to people, processes, technology and strategy
Gartner Inc. has named MEGA as a leader in its EA Magic Quadrant reports for five consecutive years.
In addition, MEGA has been cited in many analyst reports on enterprise governance topics. The company was cited in Gartner's Magic Quadrant for Governance, Risk and Compliance Platforms (September 2013). It was also cited in The Forrester Wave: EA Management Suites, Q2 2013 and The Forrester Wave: Governance, Risk, and Compliance Platforms, Q1 2014. The company won the 2013 GRC Technology Innovator Award from GRC 20/20 Research.