News


< Back
Governance : GRC Platforms : Wolters Kluwer FS :
Wolters Kluwer The Leading Operational Risk Management Provider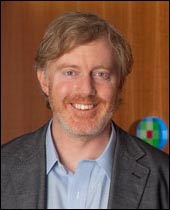 Todd Cooper
VP and General Manager, Enterprise Risk & Compliance
Wolters Kluwer Financial Services


Chartis Research has named Wolters Kluwer Financial Services a Category Leader and top-rated provider for the financial services industry in its RiskTech Quadrant on Operational Risk Management Systems for the second year in a row.
The May 2014 report from Chartis evaluates operational risk management providers on two key factors—completeness of offering and market potential. According to Chartis, Category Leaders, such as Wolters Kluwer Financial Services' and its ARC Logics enterprise governance, risk and compliance solution "demonstrate a clear strategy for sustainable, profitable growth matched with best-in-class solutions."
"Operational and enterprise risk management consistently rank as two of the most critical areas for financial organizations across the globe to focus on," said Todd Cooper, vice president and general manager of the company's Enterprise Risk & Compliance business. "Our position in this report reflects the strength of Wolters Kluwer Financial Services' solutions as well as the depth and breadth of our expertise to help organizations effectively manage risk in this space."
In March, Chartis also recognized Wolters Kluwer Financial Services and its ARC Logics solution as a Category Leader in the analyst firm's 2014 RiskTech Quadrant on Enterprise GRC Solutions.
About Wolters Kluwer Financial Services
Wolters Kluwer Financial Services provides more than 15,000 customers worldwide with risk management, compliance, finance and audit solutions that help them successfully navigate regulatory complexity, optimize risk and financial performance, and manage data to support critical decisions. With more than 30 offices in 20 countries, our prominent brands include: AppOne®, ARC Logics®, AuthenticWeb™, Bankers Systems, Capital Changes, CASH
Suite™, FRSGlobal, FinArch, GainsKeeper®, NILS®, TeamMate®, Uniform Forms™, VMP® Mortgage Solutions and Wiz®. Wolters Kluwer Financial Services is part of Wolters Kluwer, which had 2013 annual revenues of €3.6 billion ($4.7 billion), employs 19,000 employees worldwide, and maintains operations in over 40 countries across Europe, North America, Asia Pacific, and Latin America. Wolters Kluwer is headquartered in Alphen aan den Rijn, the Netherlands. Its shares are quoted on Euronext Amsterdam (WKL) and are included in the AEX and Euronext 100 indices.
About Chartis
Chartis is the leading provider of research and analysis on the global market for risk technology. Its goal is to support enterprises as they drive business performance through better risk management, corporate governance and compliance. Chartis helps clients make informed technology and business decisions by providing in-depth analysis and actionable advice on virtually all aspects of risk technology.





Advertise your product/service here!