News


< Back
Governance : GRC Platforms : Mega :
MEGA Introduces New Compliance Solution

Will aid businesses in reducing enterprise complexity and improving governance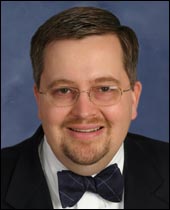 Michael Rasmussen
President
GRC 20/20 Research


MEGA has introduced HOPEX Regulatory Compliance to help companies meet the increasing volume of compliance requirements. The solution will also aid organizations in reducing risks and streamlining compliance activities to meet governance challenges.

"The pervasiveness of media and social networks for communications on the global scale means that news of data breaches spreads uncontrollably, damaging company reputations even before the problem can be completely assessed, let alone repaired"

The new solution is built on MEGA's HOPEX platform, which powers the company's broad range of integrated software solutions, helping organizations meet complex, interconnected needs and achieve effective enterprise governance. With HOPEX and the solutions built upon it, MEGA has integrated the previously separate domains of governance, risk and compliance (GRC), enterprise architecture (EA) and IT portfolio management. It is the only company with an integrated solution for all three markets that eliminates information silos and reduces the barriers to enterprise transformation.

HOPEX Regulatory Compliance interfaces with MEGA's other GRC solutions to form a complete corporate governance management framework. It supports multiple roles, from compliance officers to legal advisors to process managers to business teams. Multiple GRC functions – risk management, internal control, internal audit and regulatory compliance – can share a single repository containing all of the information relative to the company's risks, controls and compliance requirements. The solution also makes it possible for different departments or divisions to exchange information according to role, avoid duplicated efforts and enrich each other's work.

"The increasing volume and complexity of regulations, merged with the expanding complexity of organizations, creates situations where some compliance officers may have to manage thousands of risks and controls. These growing demands are far beyond the scope of traditional office tools and companies need a way to manage them in a more comprehensive manner that incorporates enterprise-wide operations, resources, goals and rapid changes in the business environment," explained Michael Rasmussen, founder of GRC 20/20 and a leading expert in GRC.

As regulatory pressures increase, HOPEX Regulatory Compliance can help organizations map new requirements directly to departments or processes. By sharing the responsibility of compliance enterprise-wide, every employee becomes part of the success of meeting regulations efficiently. The solution also minimizes the impact of compliance requirements on the company by making it easy for business teams to meet their compliance obligations, leaving them more time to spend on their primary work focus.

HOPEX Regulatory Compliance lets businesses:


focus on the biggest potential threats, where rapid resolution can avoid costly problems
increase awareness and ownership of responsibilities by associating compliance requirements with departments or processes
reduce time spent on compliance activities through streamlined reporting that ranges from detailed analysis to executive summaries
The solution provides the capability to assess risks and test in-place controls through a multi-level evaluation of an organization's compliance framework. Knowing the high risk areas precisely and continuously can reduce the pressure placed on compliance departments, which often have to operate with limited resources. MEGA's solution also helps resolve the transparency and accountability issues that compliance officers face.

"The pervasiveness of media and social networks for communications on the global scale means that news of data breaches spreads uncontrollably, damaging company reputations even before the problem can be completely assessed, let alone repaired," noted David Monahan, research director, Security and Risk Management, Enterprise Management Associates. "Post breach, people often choose not to associate with these companies, impacting revenue for multiple quarters, and in some cases driving them out of business. It is essential for companies to leverage tools that help them best meet their compliance management needs, driving security within their compliance programs."

HOPEX Regulatory Compliance will help organizations:


create a legal inventory of all regulations and requirements in a single repository that contains up-to-the-minute information
assign requirements to each department, risk or process through easy-to-understand maps and tables
assess compliance risk by using campaigns to evaluate the probability and impact of potential threats
test the design and effectiveness of compliance controls to identify faulty ones that require improvement
generate action plans to lower a compliance risk level or enhance a control based on identified deficiencies
MEGA has been helping organizations manage enterprise complexity and business transformation for more than 20 years. Customers include Aetna, Banque Accord, HCL, Johnson & Johnson, Nissan, Procter & Gamble, Starwood Hotels, Swiss Federal Railways, UniCredit Group and Walgreens.

MEGA was cited in Gartner's Magic Quadrant for Governance, Risk and Compliance Platforms (September 2013). It was also named in The Forrester Wave: Governance, Risk, and Compliance Platforms, Q1 2014. The company won the 2013 GRC Technology Innovator Award from GRC 20/20 Research.

Gartner Inc. has named MEGA as a leader in its EA Magic Quadrant reports for five consecutive years. The company was also cited in The Forrester Wave: EA Management Suites, Q2 2013.





Advertise your product/service here!