News


< Back
Governance : GRC Platforms : Wolters Kluwer FS :
Wolters Kluwer Financial Services Launches Examiner iTrade Mobile Technology

Enhancement Optimizes On-The-Go Trades for a Mobile Workforce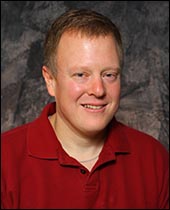 Jim Richardson
Director of Investment Compliance Solutions
Wolters Kluwer Financial Services


Wolters Kluwer Financial Services has launched the next generation of mobile capabilities for its Examiner solution to enable pre-clearance for trade requests by employees—anywhere, anytime—from any mobile device. The Examiner solution automates Code of Ethics compliance, including the monitoring and tracking of employee trading, gifts and entertainment, and political contributions and the disclosure of outside business activities.
The new release comes amidst recent industry trends pointing to a rapid shift to mobile technology seeping into the workplace.
"Today it is estimated that mobile devices account for over 55% of all Internet usage and the distinction between mobile app versus mobile browser continues to fade," said Jim Richardson, director of Investment Compliance Solutions for Wolters Kluwer Financial Services. "We are responding to the needs of a mobile workforce by delivering significantly greater flexibility for employees to submit requests and receive unlimited trade approvals on-the-go."
Examiner iTrade delivers mobile-ready, essential content for an optimized experience that is easily accessible, reinforcing a culture of compliance and improving company use of resources at the same time. Traders now have access to pre-clearance whether they are in the office, away from their desk at a meeting or traveling to meet with clients. The advanced mobile technology for Examiner is built on HTML5, now widely accepted as the standard for developing cross-platform mobile and web capabilities.
"Examiner's mobile capabilities allow compliance professionals to keep ahead of an ever changing regulatory environment and the myriad of procedures that come with staying compliant," said Carol Beckett, compliance manager of Investment Compliance Solutions for Wolters Kluwer Financial Services. "Providing employees with remote access to a pre-approval process that delivers expedited feedback encourages a culture where compliance is painless and routine."
For more information, visit the Examiner section of Wolters Kluwer Financial Services' Investment Compliance Solutions site.
About Wolters Kluwer Financial Services
Wolters Kluwer Financial Services provides more than 15,000 customers worldwide with risk management, compliance, finance and audit solutions that help them successfully navigate regulatory complexity, optimize risk and financial performance, and manage data to support critical decisions. With more than 30 offices in 20 countries, our prominent brands include: AppOne®, ARC Logics®, AuthenticWeb™, Bankers Systems, Capital Changes, CASH Suite™, FRSGlobal, FinArch, GainsKeeper®, NILS®, TeamMate®, Uniform Forms™, VMP® Mortgage Solutions and Wiz®. Wolters Kluwer Financial Services is part of Wolters Kluwer, which had 2013 annual revenues of €3.6 billion ($4.7 billion), employs 19,000 employees worldwide, and maintains operations in over 40 countries across Europe, North America, Asia Pacific, and Latin America. Wolters Kluwer is headquartered in Alphen aan den Rijn, the Netherlands. Its shares are quoted on Euronext Amsterdam (WKL) and are included in the AEX and Euronext 100 indices





Advertise your product/service here!